Acne Treatment Specialist in Merced, CA
Do you continue to break out despite having tried several acne treatments? Are you convinced that nothing will work? Come visit Getwell Urgent Care and talk to one of our board-certified physicians today. We can help diagnose the problem and create an effective treatment plan. For more information, 

contact us

 today or schedule an 

appointment online

. Visit our clinic conveniently located at 

650 W Olive Avenue, Suite B Merced, CA 95348

.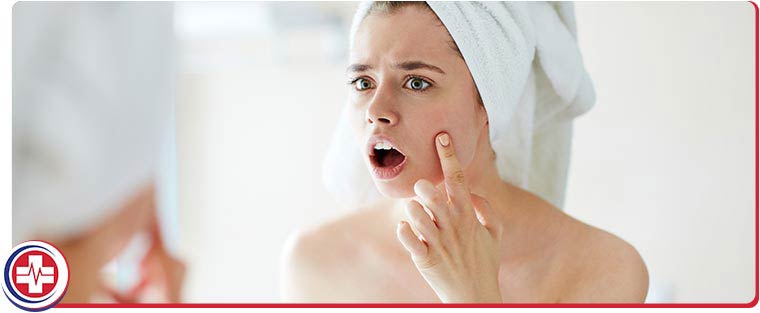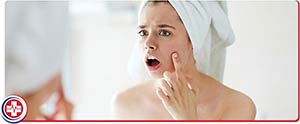 Table of Contents:
What causes acne?
What are the different types of acne?
What are my options to treat acne?
Where can I get acne treatment near me?
Our faces are our most recognizable feature and can be representative of who we are as individuals. In fact, it is strange to think that others who we are around often see our faces more than we do! This is only one reason why we want to look our best, and one way to achieve this is by addressing skin concerns, such as acne. Acne is the most common skin condition in the world, affecting nearly everyone at some point throughout their lives. There are several causes of acne, along with different types that depend on what type of substance is clogging the pore.
What causes acne?

There are many causes of acne, in fact, it is known as a multifactorial disease, which means several factors likely lead to its development. These factors may include a combination of:

• Hormones — Although several other factors are still not well-understood, science and research have determined that hormones are required for acne to start. This is why acne begins at puberty, when hormones levels begin to rise and many physiological processes start to change. Higher levels of hormones lead to the development of more acne, as confirmed science has shown.
• Inflammation — Another confirmed cause of acne is inflammation, because, at its core, acne is an inflammatory disease. The redness and soreness in acne lesions is the result of inflammation, and inflammatory molecules are found at all stages of acne lesion development.
• Genetics — The last factor that has been directly correlated to the development of acne is genetics. This inflammatory disease is hereditary, meaning that if one or both parents had acne, their children are more likely to suffer from it as well. Exactly what genes are involved in the development of acne is still unknown, but it is likely that multiple genes are involved.
• Stress — Although a direct link has not been clinically observed to acne, both mental and physical stress can have several different effects on the body, including hormonal imbalances. If stress alters the hormones in the body, it may lead to more acne. While this occurs in both genders, females are particularly affected.
• Vitamin Deficiency — The skin's ability to fight unwanted inflammation may be impaired by inadequate levels of antioxidants in the skin, like vitamin A, C, and E. Low levels of vitamin D might also be a contributing factor.
• Diet — Another factor that might lead to increased acne symptoms is a high-glycemic diet, as well as not enough omega-3 fats, antioxidants, and zinc in the diet.
What are the different types of acne?

There are several types of acne, including:

• Blackheads — Small, dark-colored clogged pores
• Whiteheads — Small, light-colored clogged pores
• Papules — Red and inflamed lesions
• Pustules — Pus-filled inflamed lesions
• Nodules — Severe subcutaneous acne lesions
• Cysts — Inflamed and pus-filled acne lesions
What are my options to treat acne?

There are several different treatment options for acne, including topical creams, oral medications, and therapies, including light therapy, chemical peels, and steroid injections. Which treatment is best in your individual situation will be determined by a board-certified physician and can be one, or a combination of these treatments.
Where can I get acne treatment near me?

If you are looking for trusted acne treatments and live in Merced, CA or the surrounding area, come to Getwell Urgent Care today!

At Getwell Urgent Care, we are dedicated to providing you with all of your acne treatment needs. Our kind and compassionate professionals are experienced in treating acne and can help you achieve a clean and clear complexion! Call us today to book an appointment for an acne treatment, or visit our clinic conveniently located at 650 W Olive Avenue, Suite B Merced, CA 95348. We look forward to serving you! We serve patients from Merced CA, Atwater CA, The Grove CA, Bear Creek CA, Planada CA, and Athlone CA.