Skin Rejuvenation Q&A
Looking for ways to rejuvenate and refresh your appearance? Come visit Getwell Urgent Care, when aging begins to leave visible marks on your appearance, we can help. For more information,

contact us

today or schedule an

appointment online

. Visit our clinic conveniently located at

650 W. Olive Ave Suite B Merced CA 95348

.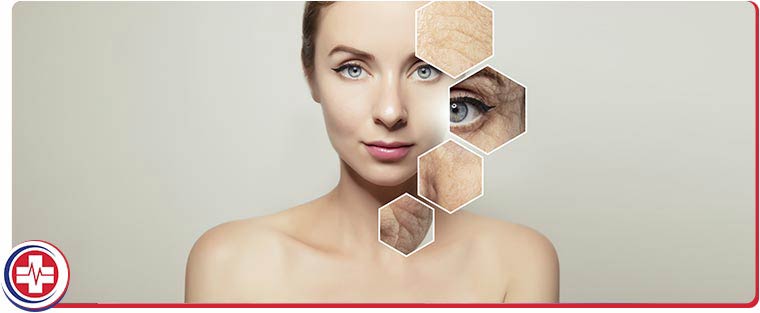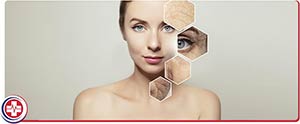 Table of Contents:
How does skin rejuvenation work?
How long does skin rejuvenation last?
What are the types of skin rejuvenation?
Do you offer skin rejuvenation in Merced, CA?
Clear, healthy and young skin is a desire we all face at some point. The natural aging process causes skin to age, which is often first seen on the face due to the skin being thinner than other parts of the body. Because of this, many people are seeking ways to rejuvenate their complexion, which can be accomplished via a number of effective treatments. While at-home care products that you can buy at the store have a small effect on skin rejuvenation, they do not compare to the efficacy of in-office treatments, like chemical peels, microdermabrasion and microneedling.
How does skin rejuvenation work?

Skin rejuvenation is a broad term that encompasses several different treatments, therapies and procedures. Each of these work in a unique way and are specifically designed to address certain concerns, including:

• Chemical Peels — A chemical peel can be used on the hands, neck or face. It targets several skin conditions, including acne, scars, sun damage, deep wrinkles, fine lines, clogged pores, and rough patches.
• Microdermabrasion — A painless, non-invasive facial treatment, microdermabrasiondeep cleanses and exfoliates the skin in order to kill dead skin cells. By removing dead skin cells, it stimulates the production of collagen, a process known as neocollagenesis. This treatment improves sunspots, blemishes, fine lines, and wrinkles, as well as clearing out clogged pores.
• Laser Resurfacing — By directly focusing a beam of energy on a single target, this type of skin rejuvenation uses a laser to ameliorate facial flaws such as birthmarks, fine lines, warts, wrinkles and acne scars.
• Intense Pulsed Light — Intense Pulsed Light, also referred to as IPL, is a treatment that works similarly to laser resurfacing. It uses light to vaporize skin cells and ameliorate sun damaged skin, fine lines, pigmentation issues and texture problems. However, rather than a solitary beam with one target, IPL uses a wide range of wavelengths to hit many targets. Intense pulsed light benefits the skin by: absorbing excess pigments, especially reds and browns; stimulating collagen production; reducing the appearance of wrinkles and fine lines; and providing a more even skin tone.
• Microneedling — Also called collagen induction therapy (CIT), microneedling is a non-invasive skin rejuvenation procedure. It can help reduce the appearance of stretch marks, crow's feet, fine lines, and hyperpigmentation and is particularly effective for treating acne scars.
How long does skin rejuvenation last?

The longevity of effects of skin rejuvenation largely depends on several factors, including:

• The type of procedure used
• The age of the patient
• The severity of the condition being treated
• The individual's metabolism
• The desired results

Some skin rejuvenation can last as long as several years, such as laser resurfacing, while others can last several months, such as with microneedling. In addition, certain lifestyle factors can improve the duration of results, including:

• Sun protection
• Antioxidants
• Hydration
• Clean, moisturize and exfoliate the skin
• Healthy diet
• Regular exercise
• Stress reduction
What are the types of skin rejuvenation?

Some examples of skin resurfacing are:

• Chemical peels
• Dermabrasion
• Laser resurfacing
• Intense Pulsed Light (IPL)
• Microneedling
• Microdermabrasion
Do you offer skin rejuvenation in Merced, CA?

Yes, we do! Our qualified clinicians are experienced at performing a wide range of skin rejuvenation treatments and can help you look your best!

At Getwell Urgent Care, our kind and compassionate professionals are dedicated to helping you look and feel your best. We offer a number of different skin rejuvenation treatments that can help address several signs of aging. Visit us today to see the difference that quality makes! Call us today or schedule an appointment online for our skin rejuvenation treatments, or Visit our clinic conveniently located at 650 W. Olive Ave Suite B Merced CA 95348. We look forward to serving you! We serve patients from Merced CA, Atwater CA, The Grove CA, Bear Creek CA, Planada CA, and Athlone CA.