Botox Injections Specialist in Merced, CA
Do you want younger, more youthful skin? Botox, also known as botulinum toxin, are injectables used to smooth out wrinkles, fine lines, and crow's feet. Come visit GetWell Urgent Care, we can help improve the look of your skin. For more information, 

contact us

 to book an 

appointment

 or visit us today at 

650 W Olive Avenue, Suite B Merced, CA 95348

.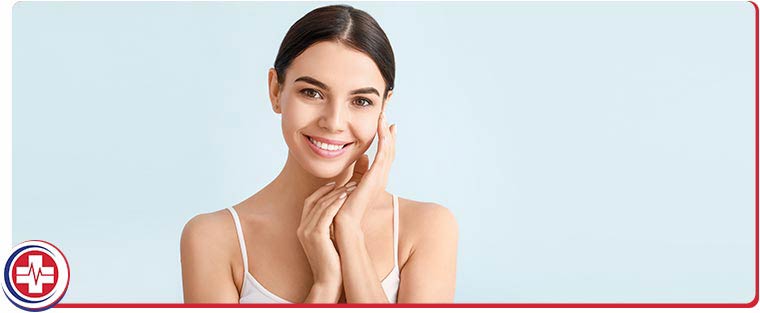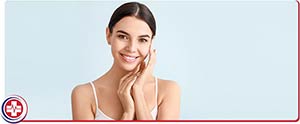 Table of Contents:
What can Botox injections be used for?
How long do Botox injections last?
What are the benefits of Botox?
How much does Botox cost?
What can Botox injections be used for?

Botox injections can be used to treat many different conditions; however, they are most commonly used as an anti-aging treatment due to their ability to minimize the appearance of wrinkles and fine lines. Additional conditions that they can treat include excessive sweating, neck spasms, lazy eye and overactive bladder, as well as helping to prevent chronic migraines. For anti-aging purposes, Botox is injected under the surface of the skin on the face in areas where there are wrinkles and fine lines. Once injected, the solution temporarily blocks the signals from the brain to the muscles that cause them to contract. By blocking this muscle contraction from happening, the skin over the muscle doesn't contract and form wrinkles and creases when manipulating the face when smiling, laughing, frowning or other movements that create creases. Botox can be used in the treatment of crow's feet, vertical lines between the eyebrows, horizontal lines across the forehead and other areas of the face where wrinkles form as a result of repeated muscle contractions over the span of our lives.
How long do Botox injections last?

Individual results will vary for Botox injections based on the severity of the patient's wrinkles and how their body and muscles respond to the injection. Many patients will see results within a day or two following the injection, with full results being realized within a month of treatment. Results typically last for three to four months, depending on the area that was treated but some patients may also find their results can last longer. Follow up injections are required in order to maintain Botox results over the long term. With regular, ongoing Botox injections to the same area, patients may find that they are able to extend the time between treatments as the muscles don't bounce back as fast with repeated injections. Talk to our team of professionals at GetWell Urgent Care to get a better understanding of how Botox can work for your individual needs and help you determine if it is the best course of treatment for the results you are looking for.
What are the benefits of Botox?

Botox injections are a quick and easy procedure performed in a certified doctor or dermatologist's office. The length of time required for the treatment will depend on how many injections are required, but the procedure doesn't require the use of anesthesia, so patients are able to continue on with their day as normal following their appointment. Downtime is minimal, if any, due to the tiny needles that are used for the injections as they can leave tiny marks on the skin in some people. By using such thin needles, the procedure is virtually painless in most patients, although some patients may experience minor discomfort during treatment. Results can be seen almost immediately, with people seeing results within 24 to 48 hours following their injection. Botox works by preventing your facial muscles from contracting, therefore preventing the skin from wrinkling and creasing which forms wrinkles over time.
How much does Botox cost?

The cost of Botox is going to be different from one person to the next as it is based on how many units get injected into the area being treated. The number of units needed will be based on the size of the area being treated and how severe the wrinkles and lines are in that area. The cost can also be dependent on the doctor or dermatologist performing the procedure as their costs will differ based on geographical location and their training and certifications. The cost per unit of Botox can range drastically from around $10 in small city centers to $20-$25 in large metropolitan areas. The doctor performing the procedure should be able to provide you with a quote on how many units they expect to need to treat your problem area and what the cost is per unit. As Botox for anti-aging is a cosmetic procedure, it is not covered by most insurance plans and patients will have to pay for it themselves. Talk to our team of leading healthcare professionals today about the cost and benefits of Botox. GetWell Urgent Care and our team is here to help you with your healthcare needs. We are open 7 days a week. For more information, contact us today or schedule an appointment online. Visit our clinic conveniently located at 650 W Olive Avenue, Suite B Merced, CA 95348. We serve patients from Merced CA, Atwater CA, The Grove CA, Bear Creek CA, Planada CA, and Athlone CA.