Personal and Occupational Health Injuries Treatment in Merced, CA
If you are looking for occupational health treatment, come to Getwell Urgent Care. Our kind and dedicated staff are here to provide you a higher level of healthcare.

Call

our clinic for more information or

schedule an appointment online

today.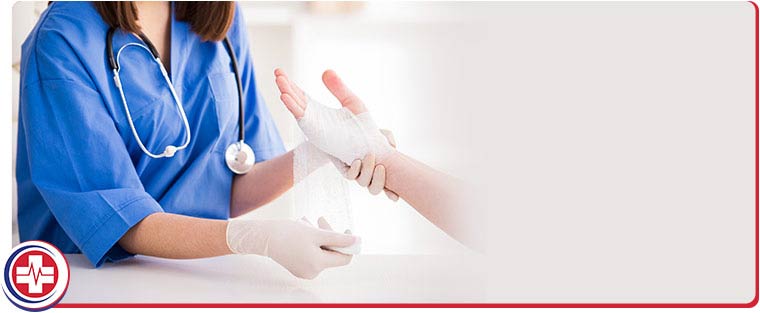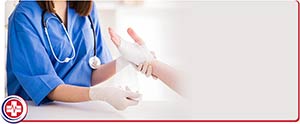 Table of Contents:
Should I go to the doctor after an accident?
How long after an accident can you go to the doctor?
Should I go to Urgent Care for personal injuries?
If I am hurt at work, do I go to an Urgent Care or Emergency?
Accidents happen, unfortunately sometimes they happen while we're working. When this does happen, come to Getwell Urgent Care, where we can help you heal from slips and falls to impacts and abrasions — and everything in between!
Should I go to the doctor after an accident?

Failing to see a doctor is one of the worst mistakes people make after an accident, and there are a number of reasons it happens. Some people shy away medical responders or witnesses after a slip or fall because they are embarrassed, while others walk away from a crash because they do not think they are severely injured. Many people don't have health insurance, and avoid going to the emergency room because they cannot afford treatment.

Regardless of the reason, refusing medical care after a serious injury can result in severe consequences such as:

• Further injury. While you may not feel much pain in the moments after the crash, this is typically due to adrenaline, and it's not uncommon for victims to go home only to feel excruciating pain hours later.
• Insurance company denials. An insurance company often has time limits on which medical care it will pay for after an accident.
• Loss of evidence. If you go to the emergency room, doctors will likely perform a variety of tests to understand the extent of your injuries.
• Low settlements. An insurance company will do anything possible to minimize the amount it has to pay for claims.
• Insufficient medical payments. Too many victims refuse medical care after an accident because they can always get treatment "if something gets worse."
How long after an accident can you go to the doctor?

Most professionals advise going to the doctor or Chiropractor immediately, never waiting longer than 72 hours after an accident. 72 hours is regarded by most insurance companies as the "reasonable" amount of time to seek medical care.

After 72 hours, they could deny your injury claim and prevent you from receiving the compensation you need.
Should I go to Urgent Care for personal injuries?

Many injuries sustained from a car accident can seem inconsequential. However, with high amounts of adrenaline in your body, you may not actually be as well as you feel. Internal injuries can take some time before physically appearing, and if not treated right away, can be very difficult to treat when they do.
If I am hurt at work, do I go to an Urgent Care or Emergency?

Whether on or off-site, when your employee is injured on the job you want to ensure they get treatment right away. The question is which facility is best—the emergency room or an urgent care facility? The answer depends on the type of injury the employee has experienced.

When in many instances urgent care is the more appropriate choice, many employers send patients to the emergency room, believing it's the only option. Using the ER for non-emergency situations creates a burden on emergency healthcare workers.

In many instances, employees injured on the job can be treated at an urgent care facility. There are many benefits of using an urgent care facility for non-emergency injuries, including:

• Much shorter wait times than the ER
• Patients are seen on a walk-in basis
• Treatment at urgent care centers cost a lot less than at the ER
• Typically open seven days a week, urgent care centers are open after normal business hours, and on holidays
• Urgent care facilities generally accept PPO insurance, and some accept HMO plans, • Medicare, and Medicaid
• Insurance companies are receptive to urgent care facilities

If you or someone you know has been injured at work, come to Getwell Urgent Care, where our team of kind and caring professionals can help you heal and get back to work! To talk with an expert, contact our office today. Visit us online or give us a call to schedule an appointment at our clinic.