Is Urgent Care the Same as a Walk-in Clinic?
If you are looking for a high-quality walk-in clinic and urgent care in or near Merced, CA, contact us today. GetWell Urgent Care provides affordable top-quality primary and urgent care services on a walk-in basis. For more information, please

contact us

or schedule an

appointment online

. Walk-in today at

650 W Olive Avenue, Suite B Merced, CA 95348

.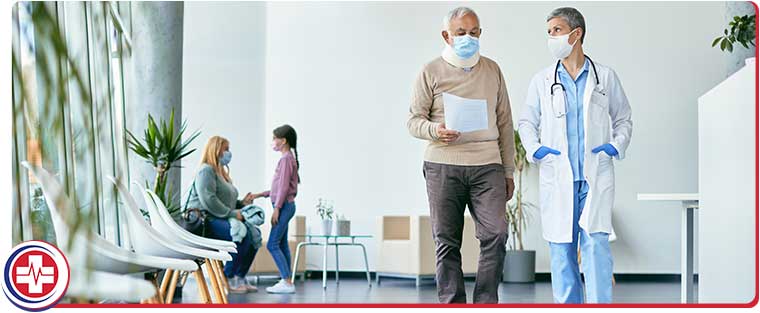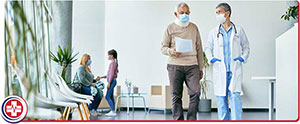 Table of Contents:
What is considered a walk-in clinic?
What is the difference between urgent care and walk-in clinic?
What services are provided at urgent care?
Can I just walk into urgent care?
You may have heard urgent care clinics and walk-in clinics spoken of interchangeably. However, there are some differences between these two types of medical facilities, despite their many similarities. With that in mind, we have answered some questions below about both types of facilities to provide some more clarity on what makes them different and similar.
What is considered a walk-in clinic?

A walk-in clinic is a medical facility where patients can go to see a doctor or medical professional such as a nurse practitioner for an appointment on a walk-in basis. As such, patients do not need to schedule an appointment prior to visiting the clinic to see a doctor. All they need to do is show up during the clinic's regular operating hours, inform the front desk attendant of the reason for their appointment, and they will see an attending physician or medical professional for an appointment.

If you are experience any medical emergency, make sure you go to an emergency room and not a walk-in clinic. For any other medical concern you have, a walk-in clinic or urgent care center should be able to provide you with the medical care you need.
What is the difference between urgent care and walk-in clinic?

The main difference that separates these two clinics from each other pertains to the breadth of services each clinic can provide, despite the many qualities and features such facilities share. As such, urgent care clinics are basically walk-in clinics with advanced capabilities. With that being said, urgent care clinics share with walk-in clinics an incapability to provide medical care to life-threatening medical emergencies, despite their advanced capabilities to those of walk-in clinics.
What services are provided at urgent care?

Urgent care clinics can provide medical care for a wide variety of injuries, illnesses, and conditions. At Getwell Urgent Care, in particular, we are proud to provide the following services:

• Aesthetic and anti-aging medical services
• Chronic illness management
• COVID-19 testing
• Lab testing
• Pediatric services
• Geriatric Exams
• Preventive care services
• Telemedicine services
• Women's health services
• Worker's comp services
• Wound repair

With such services, we are able to diagnose and provide treatment for the following injuries, illnesses, and conditions:

• Asthma
• Broken bones, dislocations, minor fractures, sprains, and strains
• Bronchitis
• Burns, hives, rashes, and skin infections
• Chronic obstructive pulmonary disease (COPD)
• Diarrhea, nausea, and vomiting
• Earaches and ear infections
• Eye infections and irritations, such as scratches or conjunctivitis (pink eye)
• Food poisoning
• General cold and flu symptoms, such as a cough, ear pain, fever, sinus pain, or sore throat
• Kidney stones
• Minor cuts and lacerations
• Mononucleosis
• Pneumonia
• Poison ivy
• Seasonal allergies
• Sinus infections
• STDs and STIs
• Stomach flu
• Strep throat
• Urinary tract infections
• Vaginitis
Can I just walk into urgent care?

You can! Urgent care clinics accept walk-in appointments just like any other walk-in clinic. With that being said, urgent care clinics conduct patient evaluations for each patient on arrival since they are able to treat more serious medical injuries and illnesses.

If you would like an appointment or more information about our services at Getwell Urgent Care, please do not hesitate to give us a call, schedule an appointment through our website, or visit our clinic at 650 W. Olive Ave, Suite B, in Merced, California, for a walk-in appointment! We serve patients from Merced CA, Atwater CA, Livingston CA, The Grove CA, Bear Creek CA, Planada CA, and Athlone CA.