Walk-In Primary Care Clinic Questions and Answers
Don't worry about booking an appointment for primary care, just walk-in today! GetWell Urgent Care can help you with your healthcare concerns without interfering with your schedule. 

Call us

 today for more information, or visit us. We are conveniently located at 

650 W Olive Avenue, Suite B Merced, CA 95348

.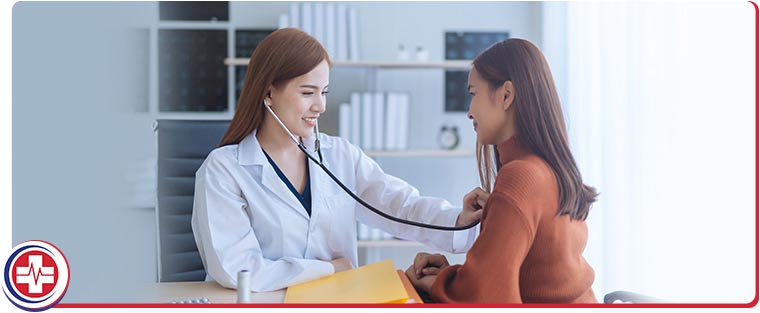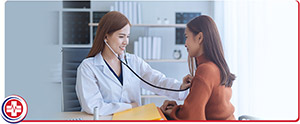 Table of Contents:
Do primary cares offer walk-ins?
Can I use an urgent care as a primary care?
Which is more beneficial, a primary care or an urgent care?
Where can I find a primary care clinic near me?
Primary care clinics handle the vast majority of healthcare concerns, from flu shots to ongoing care for chronic conditions. Most primary care clinics only take appointments, however, centers like GetWell Urgent Care accept walk-ins, offering the comprehensiveness of primary care with the convenience of urgent care.
Do primary cares offer walk-ins?

Most primary care centers accept patients by appointment only, however, a select few, such as GetWell Urgent Care, accept walk-in appointments, making it easier for people with busy schedules to receive the medical care they need.
Can I use an urgent care as a primary care?

Many urgent care clinics offer treatment for non-life-threatening injuries and illnesses, which includes primary care services. Some people only visit the doctor when their condition demands attention, however it is important for each person to have a relationship with a primary care physician, as they keep track of health history and provide invaluable preventative care services.
Which is more beneficial, a primary care or an urgent care?

Whether primary care or urgent care is more beneficial will depend on the unique circumstances of the situation. Both primary care centers and urgent care centers provide a long list of benefits.

Urgent care is a great option for non-life-threatening medical issues that require immediate attention and occur outside of a primary care physician's operating hours. Urgent care centers can provide many of the same services as any primary care clinic, such as diagnosing illnesses, writing prescriptions, or administering diagnostic tests. These facilities accept walk-in appointments and provide urgent, non-life-threatening medical attention without the exorbitant expenses or long wait times of the ER. Some of the most common reasons why patients choose to go to an urgent care center rather than their primary care doctors are:

• Renewing prescriptions
• X-rays         
• Strep throat tests
• STD testing
• Vaccinations
• Stitches
• Flu shots
• Diagnostic testing

Primary care plays an important role in the health of all patients. Primary care physicians typically have a lifelong relationship with their patients, which means that they are well versed in their patient's medical history and are familiar with their patient's past treatments. This enables primary care physicians to be more attuned to their patients' specific medical needs. These doctors are seen on a regular basis and develop a clear sense of each patient's wellbeing over the long run.

In addition to treating chronic illnesses such as diabetes or high blood pressure, these doctors perform routine check-ups and other forms of preventative medicine. It is recommended that you visit your primary care physician rather than an urgent care facility if you are seeking treatment for a chronic condition or illness that requires more than one doctor visit for care.

Fortunately, GetWell Urgent Care provides both primary care and urgent care, allowing patients to receive the care they need, when they need it.
Where can I find a primary care clinic near me?

If you are looking for a primary clinic in or around Merced, Loughborough, Bear Creek, Kadota, Tuttle, or Calpack, CA, come to GetWell Urgent Care today! We offer primary care services without the need for an appointment! We are open from Monday to Friday from 9 AM to 7 PM, and Saturday and Sunday from 10 AM to 6 PM.

For high-quality primary care services on a walk-in basis, come to GetWell Urgent Care. We understand how busy day-to-day life can be and do not require an appointment to provide a high level of care. Call us today for more information. We look forward to serving you!