Flu Shots Clinic in Merced, CA
Flu vaccination is the best way to protect you and your loved ones against the flu and its potentially serious complications. If you experience symptoms such as cough, sore throat, runny or stuffed nose, headache, and fatigue. Talk to our team of healthcare professionals today at Getwell Urgent Care about the flu shot and its benefits.

Contact us

today or schedule an

appointment online

. Visit our clinic conveniently located at

650 W Olive Avenue, Suite B Merced, CA 95348

.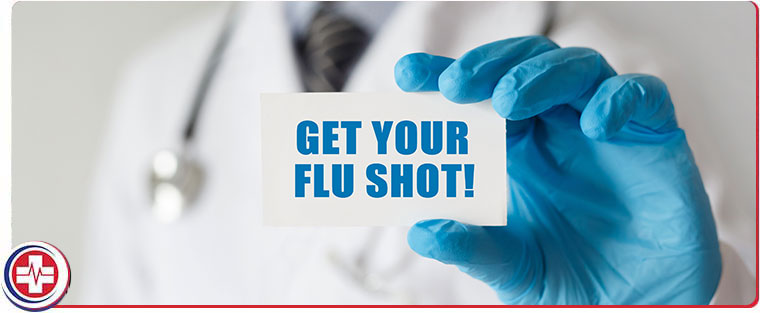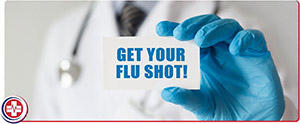 Table of Contents:
What are some common flu symptoms?
Why are flu shots important?
At what age do you get flu shots?
Do you offer flu shots in Merced, CA?
Flu shots are one of the easiest ways to help ensure the overall health of a community. Suppose the majority of the population is able to receive a flu shot in time for flu season. In that case, they are able to provide herd immunity to the community, allowing for the most vulnerable populations to be protected as well.
What are some common flu symptoms?

If you are suffering from the flu, you may experience any or all of the following symptoms to varying degrees:

• Fever
• Sore throat
• Runny nose or congestion
• Cough
• Aching in the body or muscles
• Headaches/stomach aches
• Lethargy/fatigue
• Vomiting or diarrhea (more commonly seen in children).

Not everyone will experience any or all of these symptoms, but they are the most common indicators that you are suffering from influenza. The severity and duration of these symptoms will also vary case by case, with most people feeling a few of the symptoms and only for a few days or up to a couple of weeks. Those with asthma, or have a chronic condition that may interfere with their immune system will likely experience worse or other symptoms as well and might require medical attention to help with the symptoms and recovery from the flu.

Why are flu shots important?

While the majority of people in good health conditions may catch the flu and experience mild symptoms, that is not the case for everyone. Many people are at risk of developing much worse symptoms from the flu or are at risk of developing associated health conditions such as pneumonia, ear infections, or worsening symptoms of pre-existing chronic conditions including asthma, or diabetes. For populations such as children, those above the age of 65, and anyone that is immunocompromised, the effects of contracting the flu can be long-lasting or even deadly.

The higher amount of people (who are physically capable of getting the vaccine) who receive the vaccine come flu season, the less the flu will be able to spread to those who are unable to protect themselves and who will face much more symptoms or side effects from contracting the flu. It is vital that everyone who is able to get the vaccine does get it to help protect the health and lives of those whose immune systems are vulnerable to contagious illnesses such as the flu.

Also, having the vaccine in your system will lessen your chance of contracting the virus and lessen any symptoms you experience if you still catch the flu. If the majority of people in a community receive a flu shot, that not only just reduces the number of people that need to take time off of work or reduces the chances of it spreading to the more vulnerable populations, but also ensures that fewer people need to be hospitalized, freeing up more beds and medical care to be available for all other medical conditions. 

At what age do you get flu shots?

The flu shot is recommended for almost everyone above 6 months of age. Anyone that is considered at higher risk for the flu (more likely to contract the flu or to experience worse symptoms or side effects) is highly recommended to receive the vaccine to ensure that even if they do contract the flu, the potential for risks is diminished.

Those who are considered higher risk and should for sure receive the vaccine include young children, those who have chronic conditions that have weakened immune systems, and those who work with vulnerable populations.

The only people for whom the flu vaccine is not recommended are those who have experienced a severe reaction to a previous flu shot. However, not all reactions are caused by the vaccine, so it is important to check with your healthcare provider before going to get the flu shot to ensure that you will not have a severe reaction again.

Do you offer flu shots in Merced, CA?

The GetWell Urgent Care clinic is able to provide primary care services, such as ensuring all patients are up to date with immunizations. Any clinic that is able to offer vaccinations should be able to offer the flu shot whenever it is available in the area. Offering influenza vaccinations is considered a standard for preventative care, ensuring that anyone can have access to receive the shot if they so choose. Contact us today or schedule an appointment online. Visit our clinic conveniently located at 650 W Olive Avenue, Suite B Merced, CA 95348. We serve patients from Merced CA, Atwater CA, The Grove CA, Bear Creek CA, Planada CA, and Athlone CA.