Laboratory and Diagnostics Services in Merced, CA
Looking to have testing done? Well, look no further than Getwell Urgent Care! Our diagnostic department is trained to get you results fast. We offer Covid-19 testing, confidential STD testing, and TB testing. For more information, 

contact us

 today or schedule an 

appointment online

. Visit our clinic conveniently located at 

650 W Olive Avenue, Suite B Merced, CA 95348

.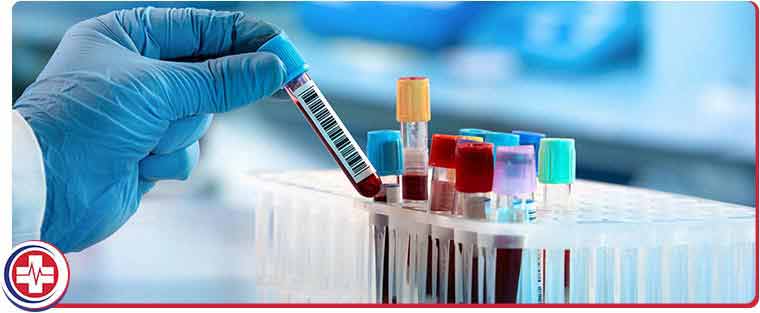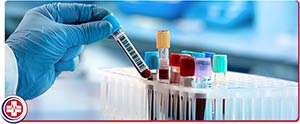 Table of Contents:
What is lab testing?
What is diagnostic testing?
What types of tests can be done at a lab and diagnostic clinic?
Laboratory and diagnostic services can tell us a lot about our bodies. From bloodwork to EKGs, medical technology has come a long way to effectively determine our health. With the implementation of these technologies, we can diagnose, treat and prevent illnesses better than ever before.
What is lab testing?

Laboratory testing refers to the process of performing any medical tests or procedures that are conducted in a controlled environment where the appropriate supplies, equipment and certified expertise are available. Laboratory testing can be referred to as simply a laboratory test or lab test.

Laboratory testing requires the gathering of samples that can include tissue, urine, blood, or other substances in the body of an individual, which are sent to a laboratory.
What is diagnostic testing?

Diagnostic tests are used to confirm the presence or lack thereof of conditions and diseases.

Before your doctor can make a correct diagnosis, they need critical information, which diagnostic tests can provide. So, what is considered diagnostic testing?

Currently, there are over 110 diagnostic tests and procedures in use. They are used for either detecting disease or for monitoring its progression. Furthermore, diagnostic tools and equipment are also used in evaluating the effectiveness of treatment.

Diagnostic tests can be either invasive or non-invasive. Invasive diagnostic testing involves entering the body or puncturing the skin. Examples are biopsies, taking a blood sample, and colonoscopies. Non-invasive diagnostic testing does not involve making a break in the skin, such as diagnostic imaging procedures.

Usually involving the use of highly advanced diagnostic equipment, non-invasive diagnostic testing creates images of bones, soft tissues and organs inside the body without having to make an incision. Non-invasive diagnostic tests are often utilized to determine if invasive procedures are needed to make a diagnosis.
What types of tests can be done at a lab and diagnostic clinic?

A diagnostic test is any approach used to gather clinical information for the purpose of making a  diagnosis. Below are some examples of tests patients might have done:

Ultrasound – An ultrasound is a diagnostic imaging technique used to create an image of internal body structures such as muscles, joints, tendons, blood vessels, and internal organs and is often used to look at the development of the fetus.

X-ray – Used to examine most areas of the body. Although they are mainly used to look at the bones and joints, they're sometimes used to detect problems affecting internal organs and other soft tissues.

CT Scan – Also known as computerized tomography scans, CT scans combine a sequence of X-ray images taken from different angles around your body. These images are then processed by a computer to create cross-sectional images of the bones, blood vessels and soft tissues inside your body.

MRI – MRIs are also known as magnetic resonance imaging, and are used to form pictures of the internal structures and the physiology of the body.

EKG – Electrocardiograph or electrocardiograms record the electrical signals from your heart. This is used to check for different heart conditions.

If you or someone you know is in need of laboratory and diagnostic services, come to Getwell Urgent Care, where our team of professional staff can help you run tests and determine your bodily health! To talk with an expert, contact our office today. For more information, contact us today or schedule an appointment online. Visit our clinic conveniently located at 650 W Olive Avenue, Suite B Merced, CA 95348. We serve patients from Merced CA, Atwater CA, The Grove CA, Bear Creek CA, Planada CA, and Athlone CA.