COVID Vaccine in Merced, CA
Getwell Urgent care offers safe and effective COVID-19 vaccines for everyone. For more information, please

call us

or schedule an

appointment online

. Walk-in today at

650 W Olive Avenue, Suite B Merced, CA 95348

.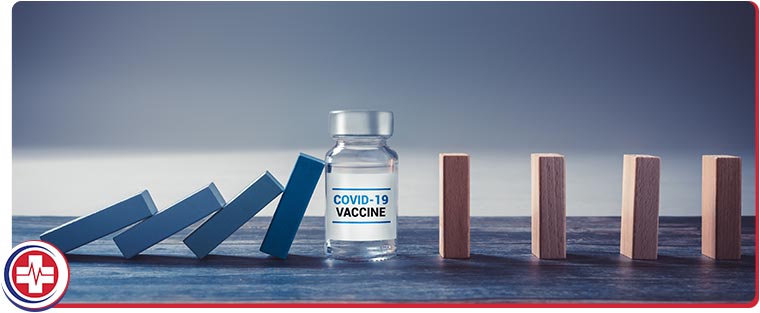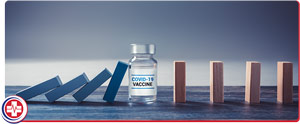 Table of Contents:
What exactly does the COVID-19 vaccine do to the body?
Is the COVID-19 vaccine safe for everyone?
How does the COVID-19 vaccine boost your immune system?
How many doses of COVID-19 vaccine will I need to get?
Here at Getwell Urgent Care, We are dedicated to making our community as safe as possible which is why we are deeply passionate about Covid-19 safety. Our clinic is doing everything we can to help control and reduce Covid-19 infections. We currently conduct rapid Covid-19 testing by appointment. Please contact our clinic about rapid testing as well as Covid-19 vaccines. We understand that some of our community members are nervous about vaccinations, so here is everything you need to know about Covid-19 vaccines! To stop the spread of Covid-19 and protect yourself from life-threatening symptoms, Getwell Urgent Care recommends getting vaccinated immediately.
What exactly does the COVID-19 vaccine do to the body?

There are 2 types of Covid-19 vaccines that you can currently get, Messenger RNA vaccines and Vector Vaccines. Additionally, there is a protein subunit vaccine currently in the works at Novavax.

Messenger RNA Vaccine

The first type is a messenger RNA vaccine which uses mRNA engineered in a lab to make S proteins. These S proteins work together to create antibodies that fight off the Covid-19 virus. Messenger RNA vaccines include Moderna and Pfizer-BioNTech.

Vector Vaccine

A vector vaccine uses a viral vector to act as a modified Covid-19 virus to encourage the production of S proteins. This viral vector will not give you an infection but will instead produce antibodies to help fight against future infections. Vector vaccines include AstraZeneca and Janssen/Johnson & Johnson.

Protein Subunit Vaccine

Protein subunit vaccines contain safe S proteins to boost your immune system and create defensive white blood cells.
Is the COVID-19 vaccine safe for everyone?

The Covid-19 vaccine is safe for everyone unless in very rare cases, you have a severe allergy. Pfizer and Moderna vaccines are fully approved by the FDA making them completely safe. The CDC highly encourages getting vaccinated for your safety and the safety of others. The Janssen/Johnson & Johnson vaccine and the AstraZeneca vaccine have been authorized by the DA for emergency use authorization.

Vaccines against COVID-19 are both safe and efficacious. In clinical trials, COVID-19 vaccinations were tested on tens of thousands of people. The vaccinations met the Food and Drug Administration's (FDA) stringent scientific standards for safety, efficacy, and manufacturing quality, allowing them to be used in an emergency (EUA).

Don't be alarmed if you experience any of the vaccine's side effects, simply stay hydrated and take a day or two to rest. Although it is extremely rare, if you show any signs of an allergic reaction to the vaccine, please go to an emergency room.
How does the COVID-19 vaccine boost your immune system?

The immune system is composed of cells, organs, and tissues, that's primary role is to fight and prevent infections. Proteins in the immune system aid in this fight against infection. These proteins are called antibodies! The purpose of all three types of Covid-19 vaccines is to create and encourage the production of antibodies.
How many doses of COVID-19 vaccine will I need to get?

The amount of Covid-19 vaccines you need depends on which one you get. To reach full immunity, you'll need two doses of Moderna, Pfizer, or AstraZeneca. Alternatively, you could get one dose of the Janssen/Johnson & Johnson. Getwell Urgent Care recommends you also get a booster shot to further improve immunity.

If you need to get a Covid-19 shot or booster shot, contact Getwell Urgent Care. Getwell is open 7 days a week! Our doors are open Monday through Friday from 9:00 am to 7:00 pm and Saturday through Sunday from 10:00 am to 6:00 pm. We will happily discuss Covid-19 vaccines with you if you have any questions, concerns, or general inquiries. Call us today or schedule an appointment online, or Visit our clinic conveniently located at 650 W. Olive Ave Suite B Merced CA 95348. We look forward to serving you! We serve patients from Merced CA, Atwater CA, Livingston CA, Chowchilla CA, Turlock CA, Ballico CA, Delhi CA, The Grove CA, Bear Creek CA, Planada CA, Le Grand CA, and Athlone CA.