Dermal Filler Specialist in Merced, CA
Do you want to restore volume and fullness in your face? Dermal fillers help in minimizing aging signs such as wrinkles, fine lines, sagginess, less elasticity, and dryness. Come visit GetWell urgent care and talk to one of our board-certified physicians today. For more information, 

contact us

 today or schedule an 

appointment online

. Visit our clinic conveniently located at 

650 W. Olive Ave Suite B Merced CA 95348

.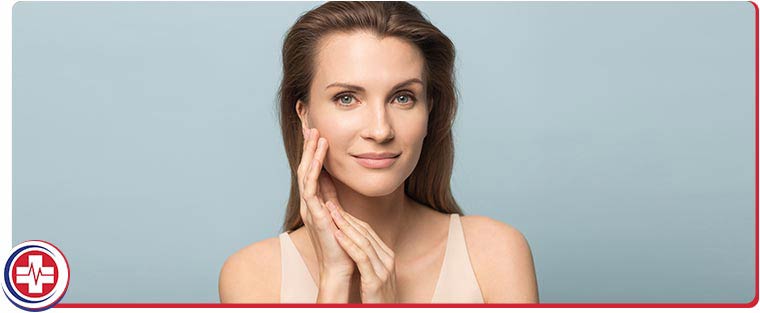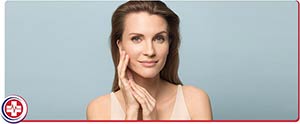 Table of Contents:
What is a Dermal Filler?
What are the types of Dermal Fillers?
Where can dermal fillers be used?
What to expect after fillers?
We all want to look our best, and sometimes this is easier said than done. Plump, luscious and youthful features begin to fade due to the natural aging process, which cannot be avoided. However, there are several treatments that can delay the aging process, as well as temporarily reverse the effects of aging. One of the most effective treatments for anti-aging are dermal fillers, which enhance one's appearance for a natural, youthful look. Dermal fillers come in many varieties, and each one serves a specific purpose. Some are specifically designed to plump the lips, while others target sunken cheeks or provide a lifting effect for facial features, such as the eyebrows.
What is a Dermal Filler?

Dermal fillers are cosmetic injections that are designed to restore volume and fullness in the face and diminish facial lines. With age, our faces lose subcutaneous fat. Smile lines and crow's feet become more apparent because the facial muscles are then working closer to the skin surface. Adding to this loss of facial volume, the facial skin also stretches a bit. Other factors that affect the facial skin include genetics, metabolism, lifestyle choices and sun exposure. Dermal fillers have the ability to target these concerns, providing a natural appearance that is highly sought after.
What are the types of Dermal Fillers?

There are many kinds of dermal fillers, each designed with a specific application in mind. These include:

• Calcium Hydroxylapatite — Calcium hydroxylapatite is a naturally occurring substance found in human bones and is often used to:
• Treat moderate-to-severe creases
• Enhance fullness of the cheeks
• Improve volume in areas of facial wasting
• Hyaluronic Acid — Hyaluronic acid, also referred to as HA, is a common component of injections that can be used to improve the contouring of the skin and also to reduce depressions in the skin. It is typically used to treat:
• Acne scars
• Cheek depressions
• Crow's feet (corner of the eyes)
• Deep smile lines (also known as nasolabial furrows)
• Frown lines between the eyebrows
• Marionette lines (corners of the mouth)
• Redefining lip border
• Scars including burns, acne and wound scars
• Smoker's lines; vertical lines on the mouth
• Some facial scars
• Worry lines that run across the forehead

Two other types of dermal fillers are polymethyl-methacrylate microspheres (PMMA) and polylactic acid.

Polylactic acid is used to:

• Fill the lines caused by laughing
• Plump thin lips
• Treat deep nasolabial folds
Where can dermal fillers be used?

Dermal fillers can treat the following areas:

• Eyebrows, to improve height and appearance
• Temples, to add volume and minimize the hollowing or sunken appearance
• Upper and lower eyelids, to improve the appearance of hollowed eyes
• Cheek bones, to make them more pronounced and prominent
• Smile lines (nasolabial folds), to fill them in and provide a more even appearance
• Lips, to achieve a fuller, more balanced appearance
• Deep facial folds, to smooth the appearance 
• Jawline, to add definition
• Nose, as a liquid rhinoplasty
What to expect after fillers?

After receiving fillers, one can expect to:

• Plump thin lips
• Enhance shallow contours
• Soften facial creases and wrinkles
• Improve the appearance of recessed scars
• Reconstruct contour deformities in the face
• Decrease or remove the shadow of eyelids

At Getwell Urgent Care, our kind and compassionate medical professionals are dedicated to providing you with all of your dermal filler needs. We use the latest methods and implement only safe and effective procedures, so you can see the difference quality makes. For more information, contact us today or schedule an appointment online. Visit our clinic conveniently located at 650 W Olive Avenue, Suite B Merced, CA 95348. We look forward to serving you! We serve patients from Merced CA, Atwater CA, The Grove CA, Bear Creek CA, Planada CA, and Athlone CA.